[ad_1]

As this school year comes to a close, we've added brand-new May learning resources to help you wrap up the month and engage students in exciting adventures over the summer and beyond. Explore faraway worlds with Minecraft, get gaming with Arcademics, and dive into interactive science and math simulations with PhET!
Plus, find May Virtual Field Trips and an exciting partnership announcement we've been bursting to tell you.
Featured Partner
Minecraft: Education Edition
We're beyond excited to share a new phase in our partnership with Microsoft. If you or your students love Minecraft, you'll be happy to know we just launched a new Minecraft: Education Edition Channel! Use this new set of learning resources to purposefully integrate Minecraft: Education Edition (M:EE) into your math, SEL, and science lessons for grades 3-8.
Now you and your students can explore five M:EE worlds, each featuring:
A direct link into the Minecraft: Education Edition world.
A comprehensive lesson plan to support teachers getting into the Minecraft world.
Engaging, ready-to-use activities.
An editable Studio Board to showcase student creativity and evidence of learning.
Minecraft: Education Edition uses game-based learning to prepare students for the future by building future-ready skills like creativity, problem solving, and systems thinking while nurturing a passion for play. Students can explore real-world issues in immersive, imaginative worlds, practice computation thinking with in-game coding and curriculum, nurture SEL skills by building empathy and learning digital citizenship.
© 2021 Mojang AB. All Rights Reserved. Minecraft, the Minecraft logo and the Mojang Studios logo are trademarks of the Microsoft group of companies.
Another new partner we're proud to introduce this month is Arcademics! We've added dozens of their interactive, game-based learning activities to help students apply and absorb important math, ELA, and geography concepts. Have them race around planets using addition to boost their speed in Orbit Integers, or practice fractions to feed their hungry panda the most pizza before time runs out in Pizza Panda.
Arcademics combines the excitement of video games with educational content to increase the rate of learning and fluency through thrilling, focused repetition. Take advantage of these learning resources today and find fun ways to keep students engaged before the break and extend learning throughout the summer months!
Asian American & Pacific Islander Heritage Month
Celebrate Asian American and Pacific Islander Heritage Month and commemorate their rich culture, historical roots, and achievements with our dedicated AAPI Heritage Channel!
In 1978, former U.S. president Jimmy Carter signed a resolution that designated a week in May as Asian/Pacific American Heritage Week. Congress passed a law in 1990 that expanded the commemoration to the entire month. In this collection of May learning resources, explore the various cultures and countries that make up the continent of Asia. Find articles, activities, images, and videos that reveal how Asian Americans and Pacific Islanders celebrate their heritage and continue to shape the United States as activists, authors, and changemakers.
Find more timely tools and resources with our
This Month at DE Studio Board!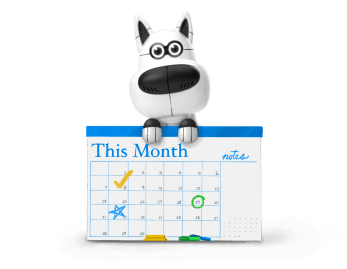 Be Vape Free Heroes Virtual Field Trip
Join us at 1 PM ET on May 3, for this empowering Be Vape Free Virtual Field Trip that teaches students about the dangers of vaping with the help of experts and teen advocates. Students will go inside the world of social media to see how their decision-making can be influenced by others and discover practical strategies to overcome peer pressure. Inspire a new generation of health heroes by equipping them with the knowledge and tools to make better decisions and help those who are addicted find the courage and support to quit.
In partnership with CVS and CATCH My Breath, the Be Vape Free initiative tackles the use of e-cigarettes among our nation's youth through the creation and distribution of engaging content on risks and how to confront them. By leveraging partner resources and working together, we hope to keep students informed on the long-term health risks of vaping while providing evidence-based programs that lead them to make smart, healthy decisions for life.
PhET Interactive Simulations
Jump into new, intriguing interactives from PhET Interactive Simulations! Let students experiment with electronics, check out complex collisions, or play with planet positions and gravitational forces. Get started with May additions like Build an Atom or Energy Skate Park, then browse the full channel for more.
Founded in 2002 by Nobel laureate Care Wieman, the PhET project at the University of Colorado Boulder creates engaging interactive math and science simulations. PhET sims are based on extensive education research and spark curiosity through intuitive, game-like environments where students learn through exploration and discovery.
Summer Learning Activities
Whether you're looking for curriculum support, at-home activities for students, or professional learning resources, we'll help you make this summer one to remember! 
Start with the Summer Learning Activities Channel, which is full of ready-to-use activities that cover a wide range of topics, subjects, and grades.
In addition, we have tons of subject-specific content resources perfect for summer learning, as well as engaging at-home resources that get the whole family involved. If you need to focus on professional learning, we have a variety of on-demand eLearning opportunities—so you can complete them by the pool! 
All these resources and more can be found in the Summer of Learning Channel. Sign in today to check them out!
Operation SkillQuest Virtual Field Trip
Give students the tools to embrace DIY projects and start making things happen in their everyday lives with the Operations SkillQuest Virtual Field Trip, May 17 at 1 PM ET. Students will be joined by super-skilled DIYers as they learn how to set up a workshop anywhere and tackle real challenges that they're passionate about. Perfect for summer hobbies!
Made possible through our partnership with The Home Depot, this is the latest in our collaborative collection of resources that help STEAM-powered classrooms and homes across the country as they prepare students for the careers of tomorrow.
Sustainable Futures Virtual Field Trip
Don't miss the Sustainable Futures Virtual Field Trip on May 24 at 1 PM ET! This Trane Technologies event will prompt students to explore the possibilities of a sustainable future and inspire them to think big about how companies and individuals can challenge what's possible. Students will be transported onto Trane Technologies' campuses, meeting diverse and dynamic professionals who will fuel their creativity with examples of out-of-the-box thinking, as well as actions that are creating a lasting, positive impact.
New Partnership with Sesame!
And if you haven't heard, we've recently partnered with the nonprofit media and educational organization, Sesame Workshop. If you love Sesame Street and have younger students, you can expect amazing things from this new partnership starting this fall. More details to come—get ready!
Save valuable planning time while finding fun ways to engage students with these exciting May learning resources.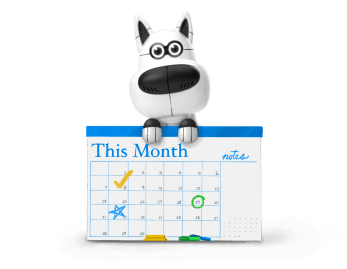 The post This Month at DE: May appeared first on Discovery Education Blog.
[ad_2]

Source link